The most comprehensive class on pricing out there.
In this in-depth 2-hour seminar, I go over an enormous amount of information about pricing creative work. We talk through why pricing matters, how to build confidence when discussing pricing with clients, the importance of contracts, the difference between hourly/day rates and flat rate pricing with and without Creation + Usage separation. I share in detail how to price the creation of work—introducing a scalable framework that takes into account your financial realities and long term goals and allows you to establish pricing standards that are unique to your business but align with industry standards. I discuss how usage is factored in creative work, which allows you to create sliding-scale pricing rates that will work for every client from the mom and pop business around the corner all the way up to a huge global corporation. I discuss real numbers confirmed by industry leaders and talk about how different kinds of work are priced: editorial illustration, commercial lettering and illustration, logo design work, murals, and other graphic design and creative work. 
This course is for any creative looking to examine their pricing practices, from those at the start of their careers to established professionals looking for ways to increase their income. 
The full pdf of this seminar along with an excel spreadsheet showing the pricing formulas in action are available for purchase on my online store.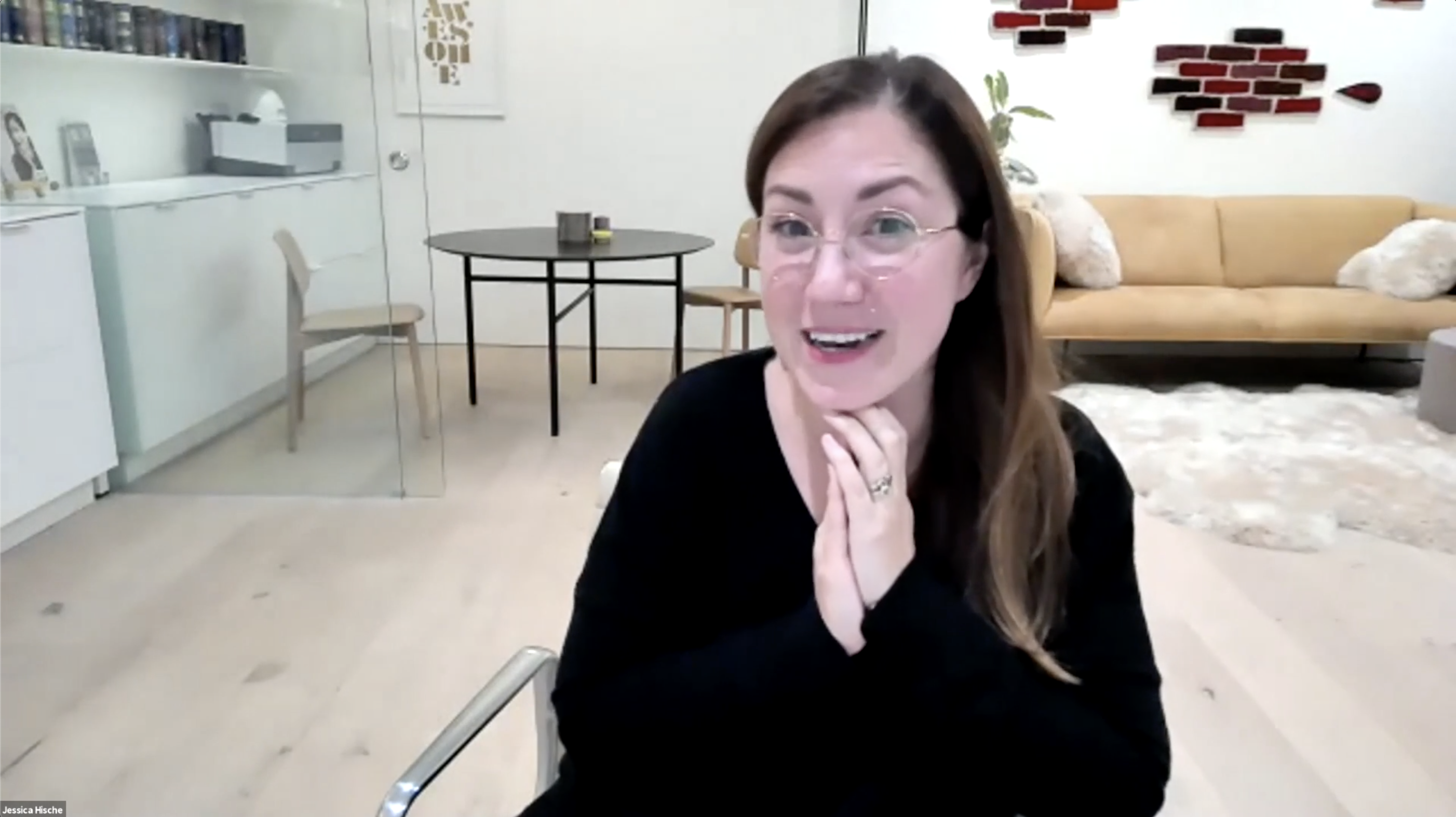 Recorded from my live zoom seminar
This class is the full recording from my live zoom seminar including Q&A. The flood of positivity has been completely overwhelming and inspired me to make this course permanently available on-demand for folks who couldn't attend the live sessions.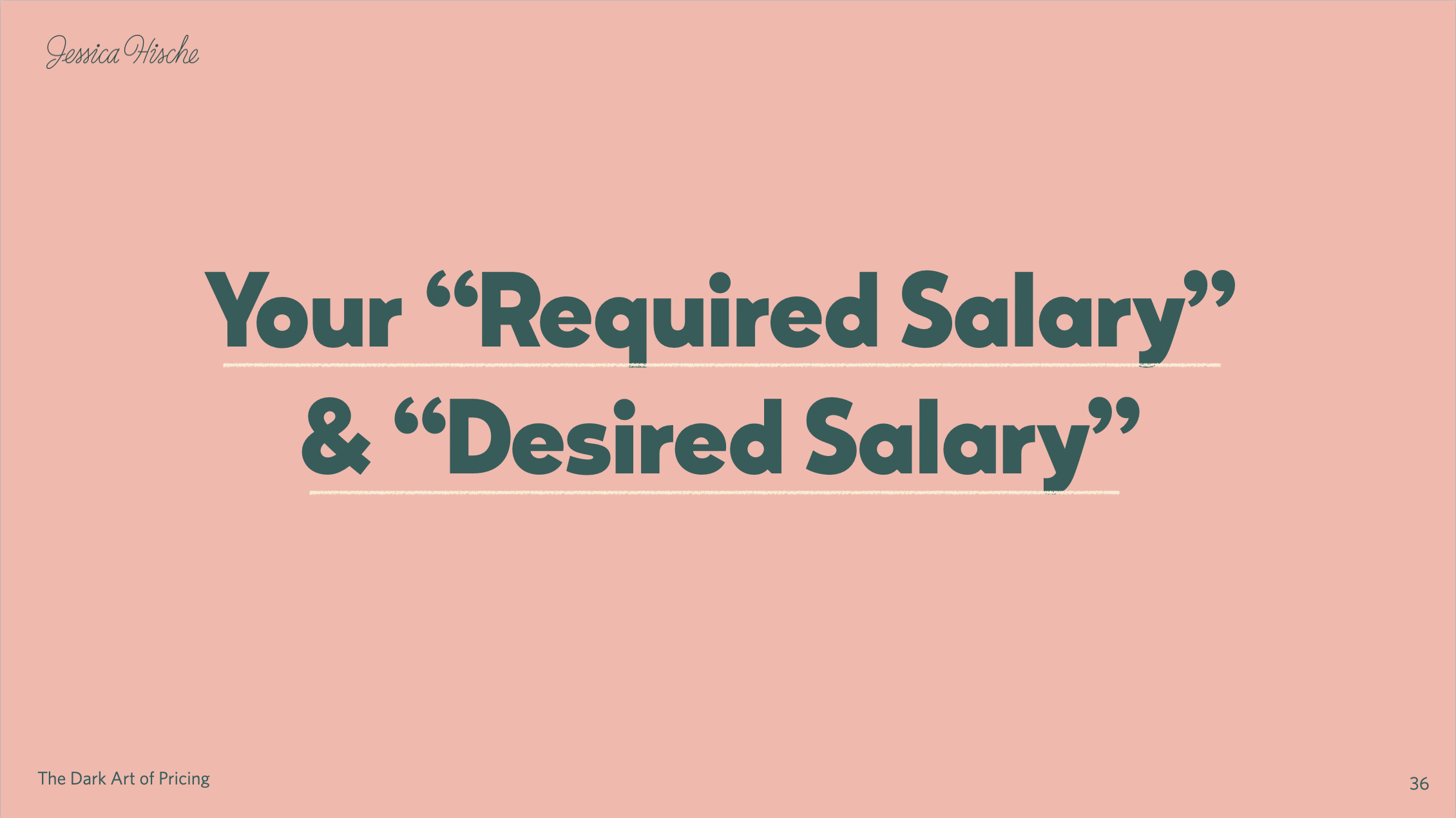 I've developed a framework for calculating project rates based on your unique business and financial goals. It's a system that is applicable to any creative at any stage in their career.
We'll talk real numbers for creative projects including price ranges for editorial illustration, book covers, logos, murals, and more—all confirmed for accuracy by design industry leaders.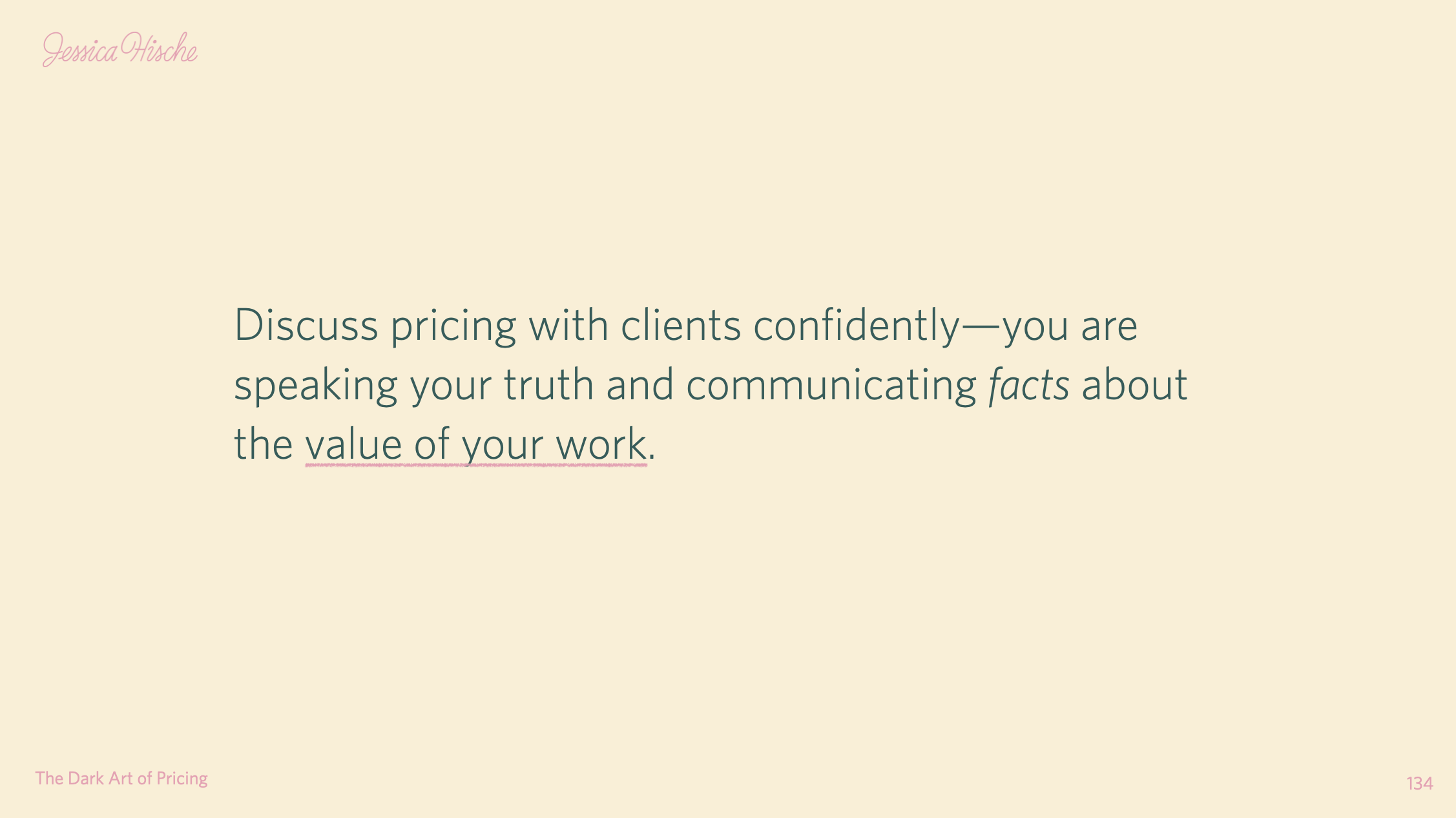 Learn how to clearly communicate your value to clients to command higher prices for projects, and earn trust and respect for smoother collaborations.